Photo Gallery
Most of our latest pictures are on our FaceBook page
HERE
.

Masaaki Hatsumi and Jack Hoban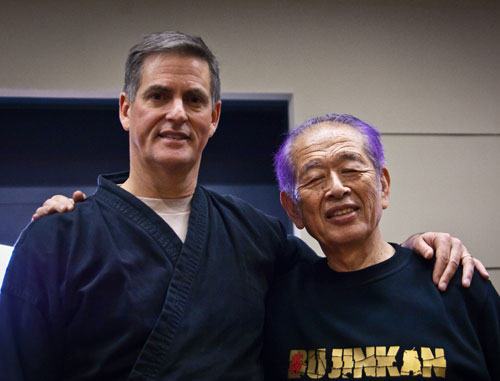 (2010 photo by Sheila Haddad)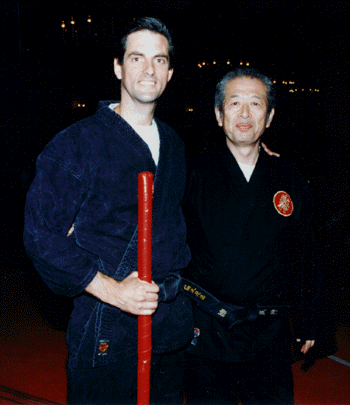 (1997 TaiKai Photo by Jim Manley)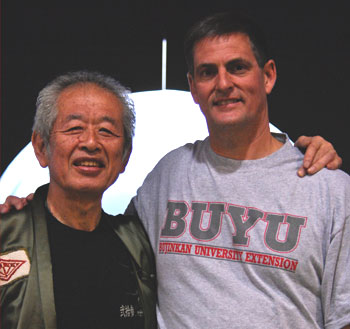 (2007 photo by Sheila Haddad)
---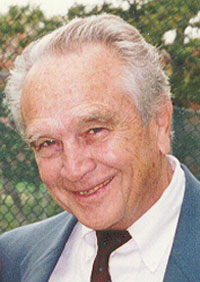 RobertL. Humphrey
1923 -1997
(Photo by Jim Manley)
---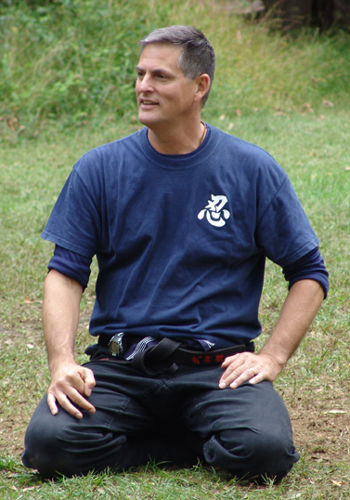 ---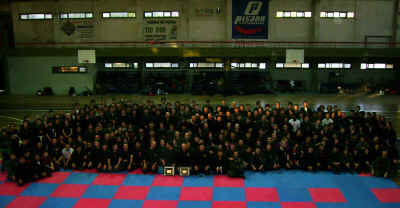 Taikai inArgentina 2007
---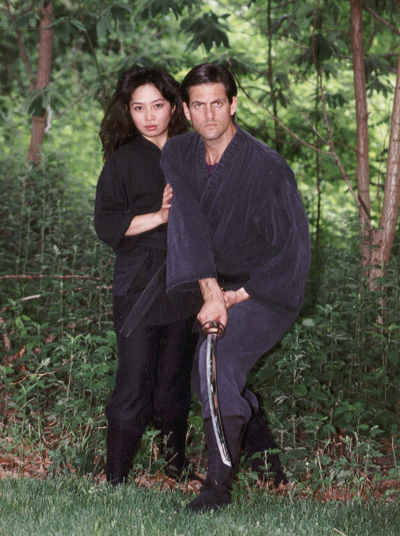 Jack Hoban with RaquelLau
(From Black Belt magazine photos)
Photo by Jim Manley
---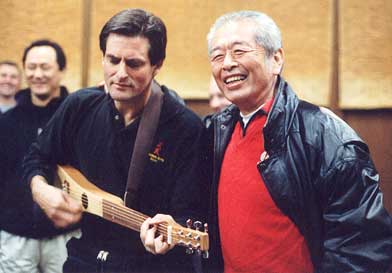 Happy Birthday, Sensei!
December 2, 2000
Hombu Dojo
Noda, Japan
---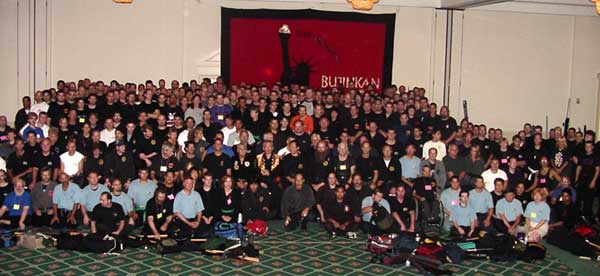 Pictures fromHatsumi Sensei's last International TaiKai.
August 2003, Long Branch, NJ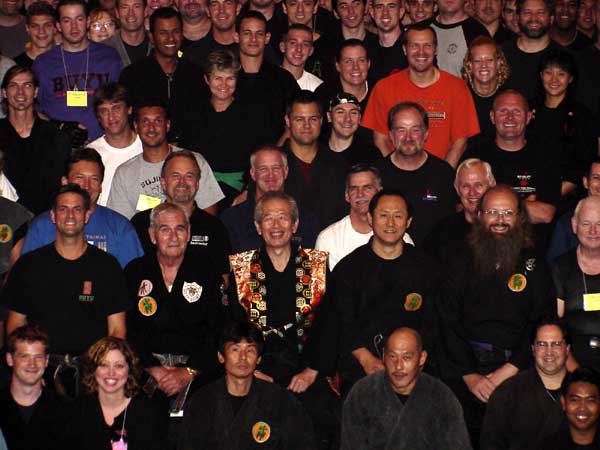 ---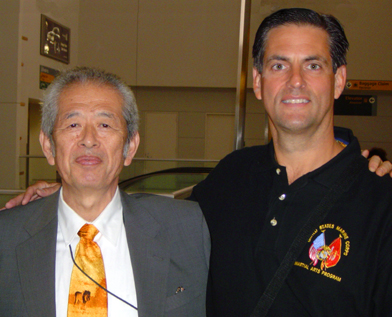 August 2003
---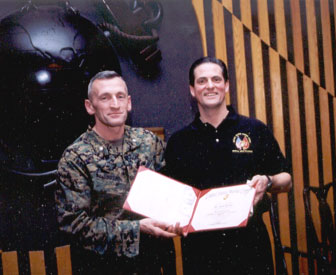 Hoban receiving Black Belt Emeritus from theDirector of the Marine Corps Martial Arts Program, LtCol Joe Shusko. (top)
Hobanis a Subject Matter Expert (SME) for the Program.
After a little "run in the woods" (below).
(Photos courtesy of MCMAP, taken by Homer M. Brett)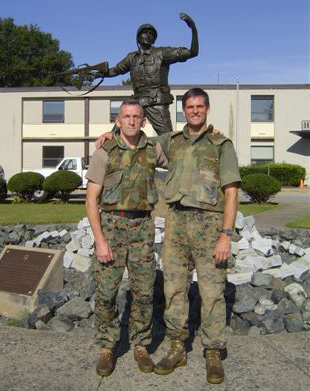 ---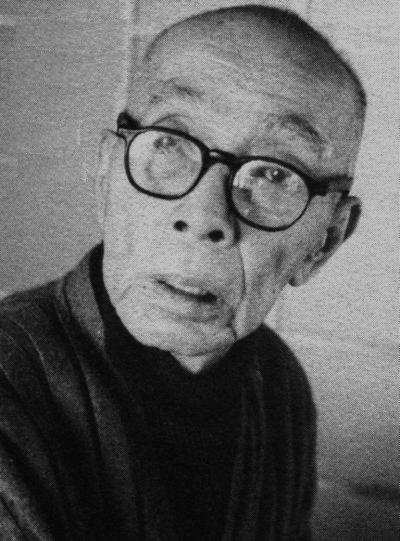 Hatsumi Sensei's Teacher, Toshitsugu Takamatsu,
33rd GrandMaster of Togakure Ryu Ninpo
---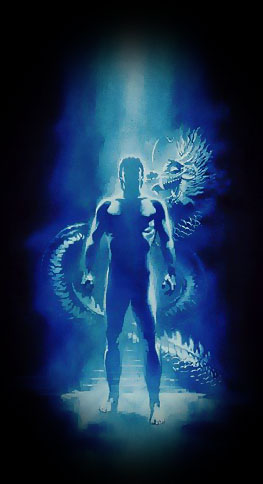 A "full length" version of thewonderful warrior painting by Greg Manchess.
(May we ask you to please NOT copy this picture? Thanks!)
---
---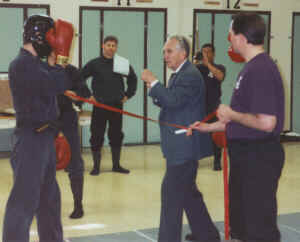 The late Dr. Bob Humphrey (age 73) givingJack Hoban some pointers on striking techniques, 1996. (Hoban wisely has on headgear).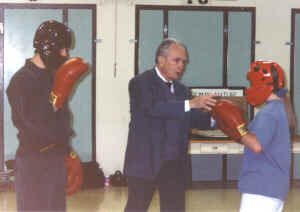 Now Hoban is in BIG trouble!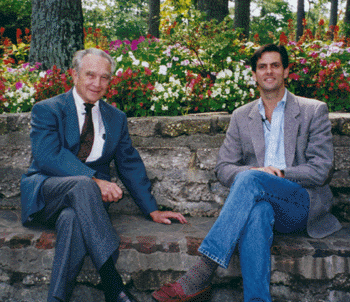 We miss you, Bob!

Most of our latest pictures are on our FaceBook page
HERE
.