Jack Hoban Biography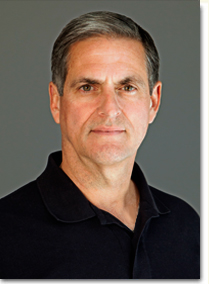 Jack Hoban served as a US Marine Corps Captain is a and long time practitioner of martial arts. He assisted in the creation of the US Marine Corps Martial Arts Program(MCMAP) and remains a Subject Matter Expert (SME) for the Program.
He is Shidoshi Senior Instructor in the Bujinkan Budo Taijutsu systemunder Grand Master Masaaki Hatsumi in Japan. He became fully qualified as a senior Bujinkan instructor by passing the 5th degree black belt test in1985. He received a 10th Dan in May of 1996.
He was also a studentand close associate of the late Robert L. Humphrey, noted conflict resolution specialist, and authorof "Values For A New Millennium." Hoban's Living Values Program isinspired in great degree from Professor Humphrey's Life Value theory.
Jack's latest book, "The Ethical Warrior," is available HERE.
Hoban's approach to teaching martial arts in context of the universal human values, is unique in America. He has three published books and four videos on the martial arts and has written numerous articles on the martial arts and Living Values. He is, also, a popular lecturer throughout America and the world on the subject of warriorship and values. He teaches classes at the Wesley Hall in Spring Lake, New Jersey. Classes are Monday and Wednesday nights from 7-8:30 pm. Lessons address how warrior-citizens can stand up for, and if necessary, protect, themselves and others. He also leads a monthly workshop on warrior values and Budo Taijutsu. Instructor training is also available.
Hoban has an MBA,and is a partner in a BPO company that specializes in the healthcare industry. He is also president of Resolution Group International that provides ethics, conflict resolution, and combatives training programs. Hoban is married to Yumiko Muramatsu Hoban, an anthropologist who publishes an international webpage on cross-cultural childrearing. They have two sons and live on the Jersey Shore.
Credentials:
United States Marine Corps Captain (MOS - 1302), 1975-1991
(1977-1982 Active Duty)

Martial Arts Instructor - Shidoshi Senior Instructor, Bujinkan Budo Taijutsu, with Black Belt Shidoshi licenses in the following Japanese Martial Arts:
Togakure Ryu Ninpo

Gyokko Ryu Kosshijutsu

Koto Ryu Koppojutsu

Shinden Fudo Ryu Daken Taijutsu

Kukishin Ryu Taijutsu

Takagiyoshin Ryu Jutaijutsu

Kumogakure Ryu Ninpo

Gyokushin Ryu Ninpo

Gikan Ryu Koppojutsu

All licenses certified by Soke Masaaki Hatsumi, Noda-shi, Chiba-ken, Japan
Martial Arts Instructor - MCRD (Special Services), San Diego, CA, 1981-1985

Martial Arts Instructor - YMCA 1985-1999

Co-Founder - Bujinkan Buyῡ Dojo

Subject Matter Expert - U.S. Marine Corps Martial Arts Program (MCMAP)

Marine Corps Martial Arts Black Belt Emeritus.

"STRIKE" Instructor - certified by Robert L. Humphrey

"STRIKE" Instructor Trainer - certified by Robert L. Humphrey
The Ethical Warrior
Values, Morals and Ethics - For Life, Work and Service
Published by RGI Media & Publications
ISBN: 1475156685 / 9781475156683

Tantojutsu (Japanese Knife-Fighting)
Published by Contemporary Books
Publication date: May 1986
ISBN: 0809250950

Bojutsu (Japanese Stick-Fighting) Defense Techniques
Published by Contemporary Books
Publication date: October 1987
ISBN: 0809247267

Ninpo: Living and Thinking As a Warrior
Published by Contemporary Books
Publication date: November 1988
ISBN: 0809247259

The Art of the Ninja: Volumes I-IV (video)
Published by Black Belt Magazine Video
Publication date: 1997, 1998
ISBN: 1-889877-54-9, etc.
Essence of Ninjutsu: The Nine Traditions
by Masaaki Hatsumi
Published by Contemporary Books
Publication date: November 1988
ISBN: 0809247240

Values for a New Millennium
by Robert L. Humphrey
Published by Life Values Press
Publication date: July 1992
ISBN: 0915761041
The Last Ninja - Bujinkan TaiKai (3 DVD set)
by Masaaki Hatsumi
WIN Video
Publication date: February 2004
ISBN: 829757593593
The Grandmaster's Book of Ninja Training
by Masaaki Hatsumi
Published by Contemporary Books
Publication date: April 1, 1988
ISBN: 0809246295
Above & Beyond: Former Marines Conquer The Civilian World
Authors: Rudy Socha and Carolyn Darrow
ISBN: 1-56311-949-8

White Dragon
by Pedro Fleitas


Exploring the Essence of the Martial Arts
by Alex Esteve