New Year's Message
January 1, 2019
Dear Friends:

Happy New Year Buyῡ – welcome to the Year of the Pig!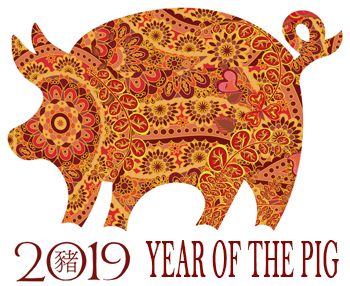 The twelfth and final animal in the Chinese zodiac is the Pig (or Boar). Actually it is the year of the Earth Pig. The Pig is not thought to be a smart animal in Asia. It likes sleeping and eating and can become fat. Therefore it may have a reputation for laziness and clumsiness. On the positive side, it behaves itself, has no plan to harm others, and can bring affluence. The Pig is a gourmet, faithful in friendship, stylish, and can actually be a perfectionist and hardworking. He is a tolerant being, recognized by his friends for his kindness and generosity. The Pig is passionate, caring and seductive. His big heart attracts faithful friends as well as others who seek to enjoy his benevolence. However, he can also be irritable and resentful, it is better not to be an enemy of the Pig!
Haha! Interesting! A being with two-sides – in and yo. Some good, some not so good. Like most of us, I suppose. We'll revisit this in-yo dichotomy, below.

So what happened in 2018? Quite a bit, as usual!
In terms of international travel, my first stop was Switzerland to see my friend Phil Bradshaw and the Zurich Buyῡ Dojo folks. We had a great time and everyone is training very diligently.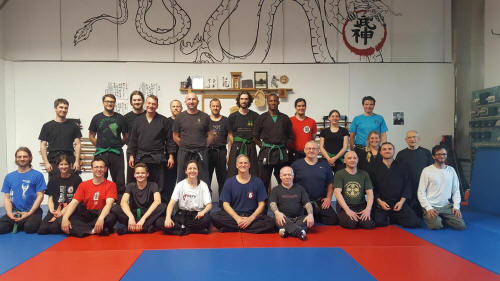 With Phil and Zurich Buyῡ Dojo
There's always a stop at Restaurant Zeughauskeller for bratwurst, sauerkraut and beer. Here I am with my friend, Luke Walker (his real name!).

I attended the German BuyῡKai in July. It was at a new venue this year, Schloss Buchenau. We celebrated the 35th anniversary of Steffen & Sabine Fröhlich's dojo. I have participated in BuyῡKai a number of times. This is a GREAT event and I encourage all my martial arts friends to attend. I think there were buyῡ from over 17 countries there this past year – with some top-notch coaching on everything from the basics to pretty advanced stuff. Really, you MUST go.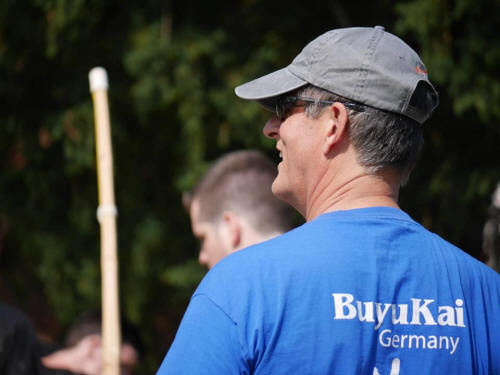 The BuyῡKai T-Shirt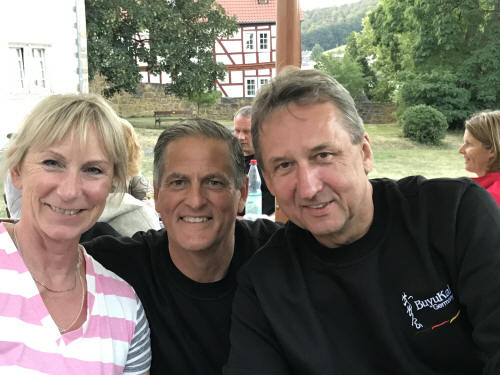 The hostess and host - my good friends Sabine & Steffen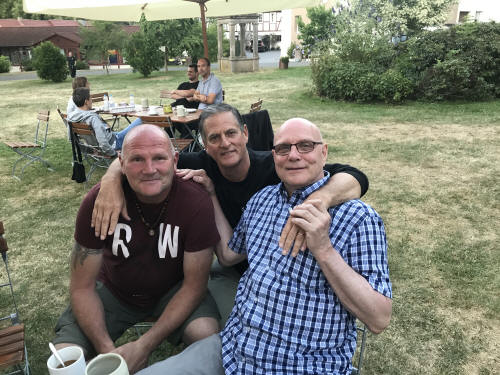 Friends for more than 35 years - Marco, Jack & Sveneric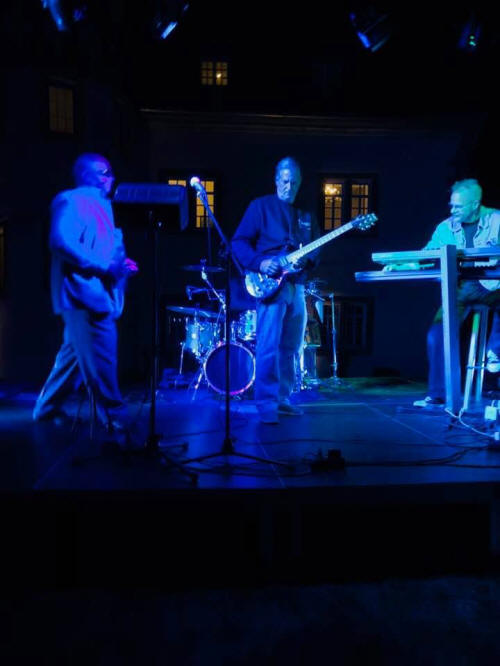 Jamming at the BuyῡKai Party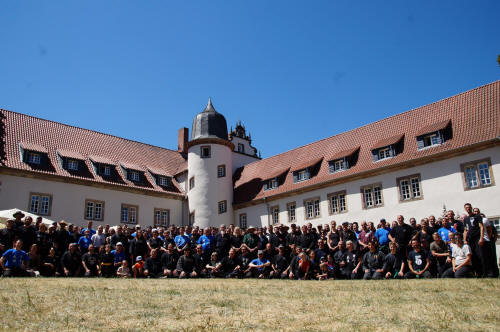 BuyῡKai Germany 2018
BuyuKai info here: http://www.buyukai.de/. See you there next July!

We lost an international pioneer of the Bujinkan this year, Bo Munthe.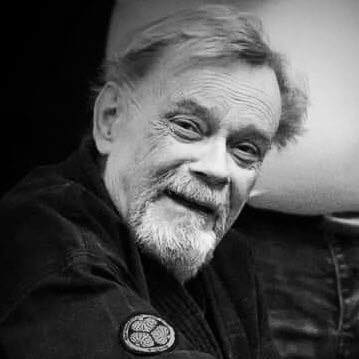 Bo was a great friend and one of the very first to introduce Ninjutsu to the outside world. Rest in peace, buyῡ.

We also had training seminars in NJ, of course. It's amazing how many people from around the world find our little training group in Spring Lake.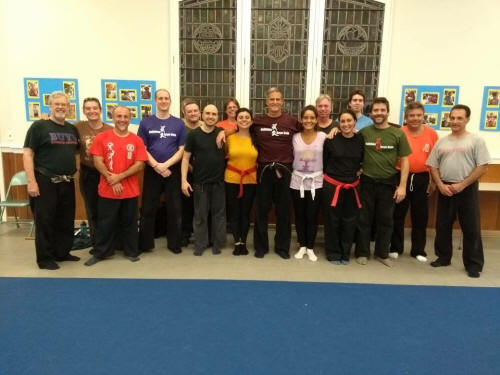 NJ Buyῡ with the South and Central American contingents.
Sadly, we lost another great buyῡ this year. Vaughn Troy Aiken passed after a long battle with cancer.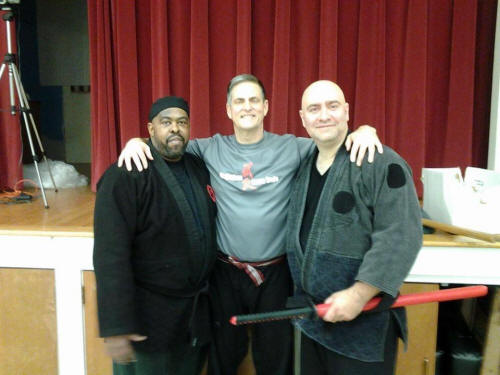 With Vaughn and Victor. We'll miss you, brother!
We had a couple of workshops in Florida. Ed and Claudia Figueroa of Tampa Bay Buyῡ Dojo (Ed also trains the Orlando group) sponsors these workshops.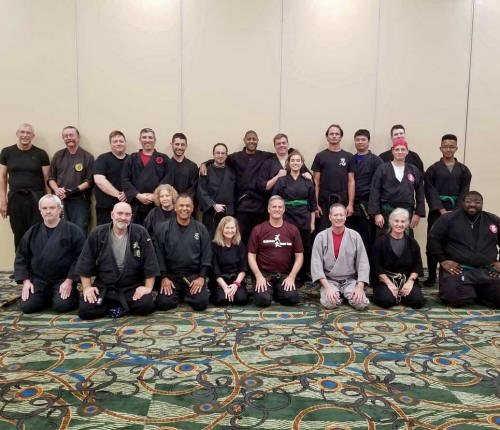 With Ed, Claudia and special friend Sheila Haddad and buyῡ in Tampa
I traveled to Grand Rapids (there's still no rapids, by the way). Had a great time training with some fine folks.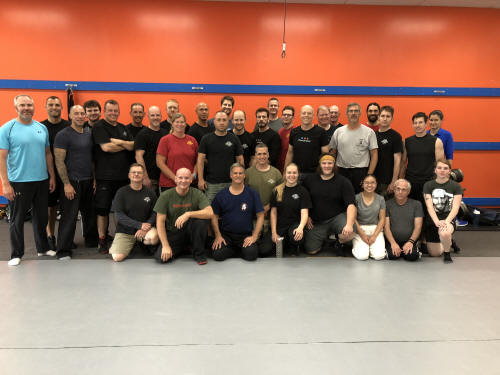 Craig and the Grand Rapids training group.
Thanks, Craig Gray, for setting that up and buying the coffee.
I also got to train once again with my friend, Joe Lopez, and the dedicated buyῡ of Hawaii Bujinkan.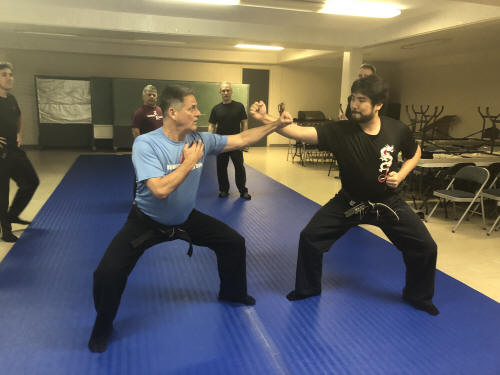 Jack and Kylan working on the basics.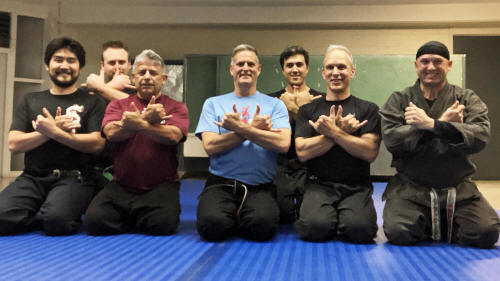 Joe and the boys of Hawaii Bujinkan - Shaka no Kamae

While in Hawaii, I was asked to come out to Marine Corps Base Kaneohe to do some MCMAP sustainment with the Marines there. We had a great time. More about MCMAP, to follow.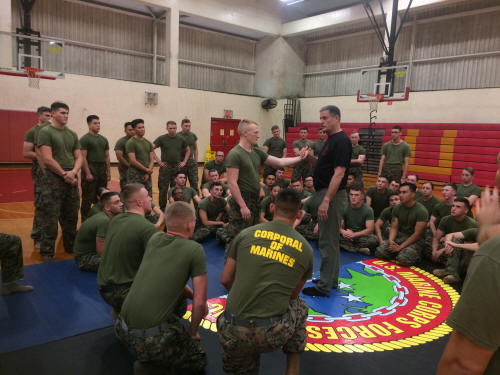 A little training...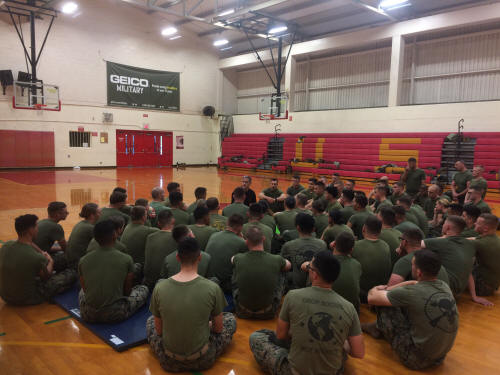 A little talking...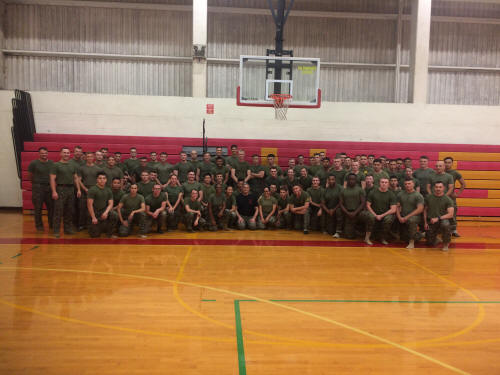 The Marine Ethical Warriors of Kaneohe

I am lucky to be spending more and more time in Hawaii, and it so great to have friends and my Marine brothers and sisters there to train with. Mahalo! See you in 2019!

We enjoyed another Buyῡ Camp East in New Jersey. A new place the last couple of years – much more room inside and outside. Definitely an upgrade, although we'll miss our old spot, the site of so many camps with folks like Mark Hodel, Dick Severence and Ed Martin. We'll never forget you guys!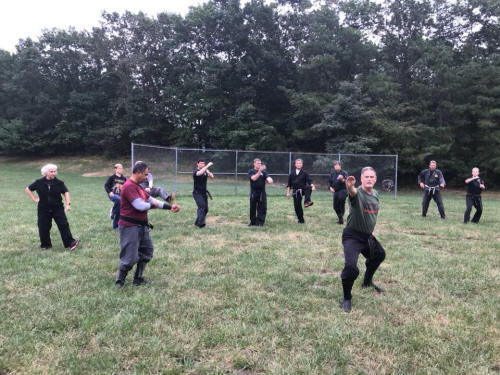 Friday Night is all basics.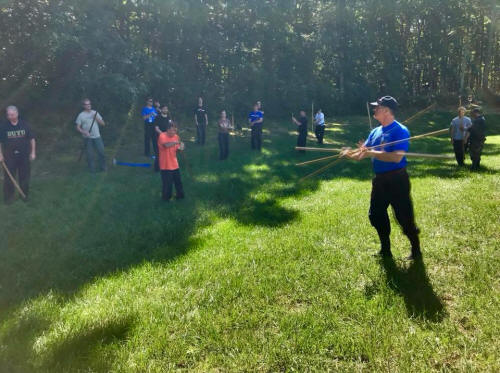 Bojutsu - one of our buyῡ themes of 2018.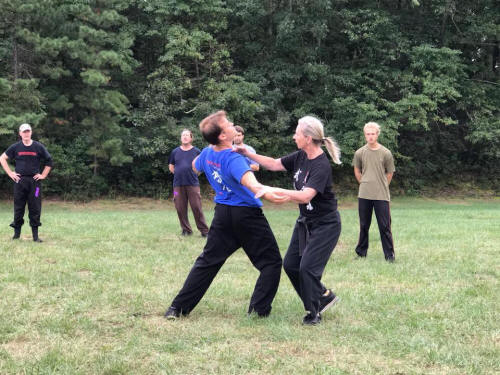 Note to self: "Don't mess with Sabine."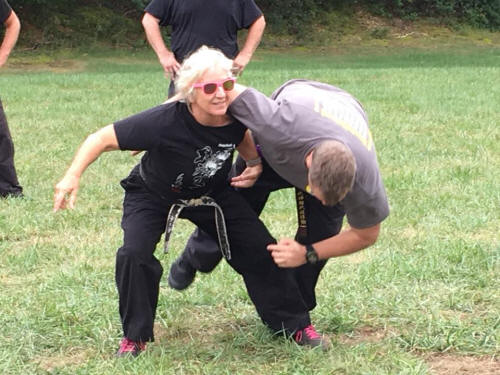 Or Sheila!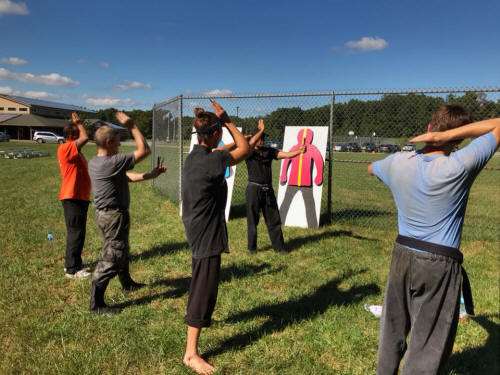 Luis leading us through some shuriken-jutsu.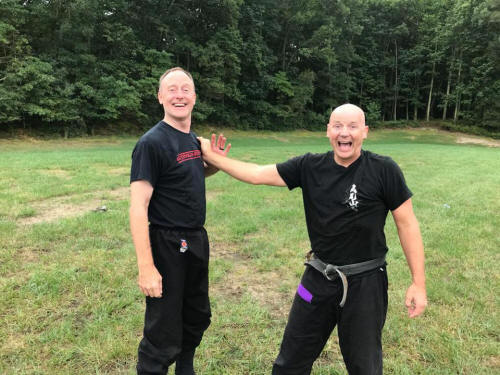 Craig and Kevin enjoying themselves.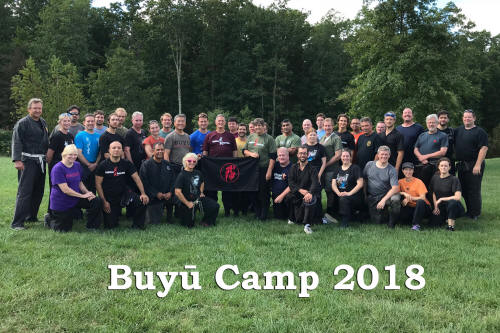 Always a great time - see you next year!
Lot's more Buyῡ Camp East pictures HERE!!
Buyῡ Camps are a great way to connect with old friends and get the "continuing education" and inspiration that will help you "keep going" when you get back to your own, local training group. Please keep an eye on our seminar page for news about Buyῡ Camp 2019.

I was able to visit Japan in 2018 to train with my teacher, Soke Masaaki Hatsumi. We had plenty of training and a party. It was Hatsumi Sensei's 87th birthday! He's still training several days a week and painting for everyone. He's really a marvel!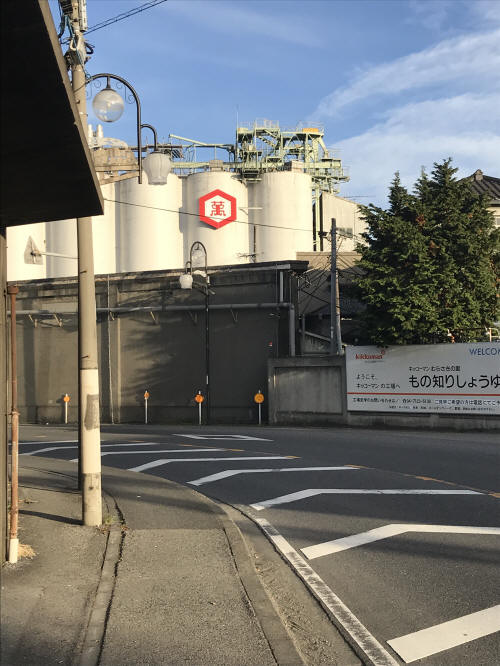 Good old Noda-Shi, home of Kikkoman soy sauce. Many memories...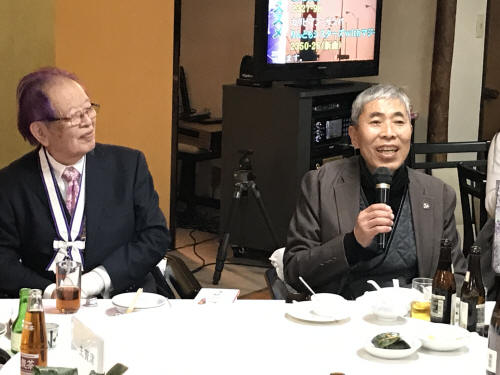 Senno Sensei giving a speech at Soke's Birthday party.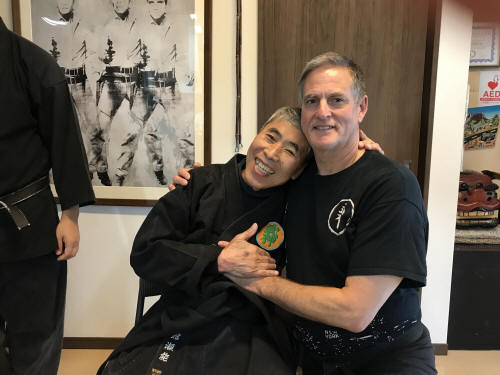 Despite some health challenges, Senno Sensei still trains consistently.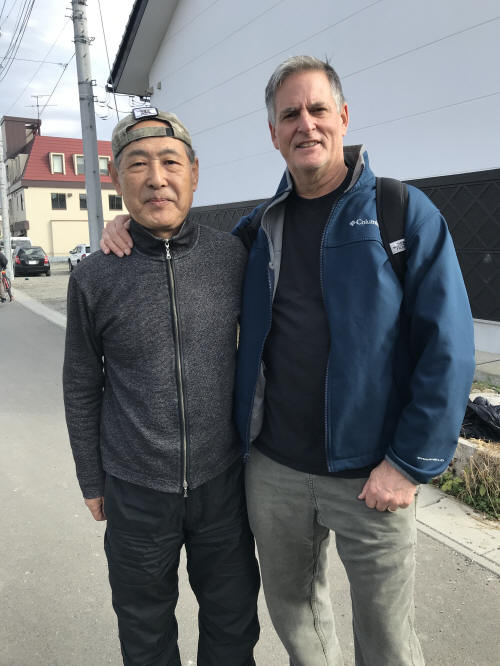 My old sempai Kobayashi San. Many bruises from him back in the day.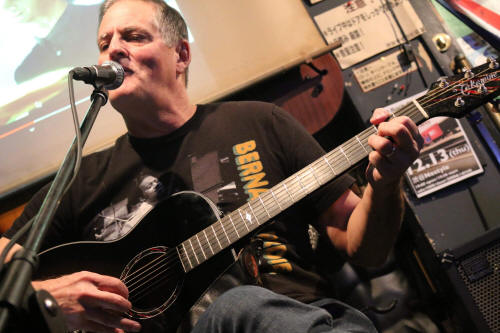 A gig in Shibuya - thanks, Doug Wilson!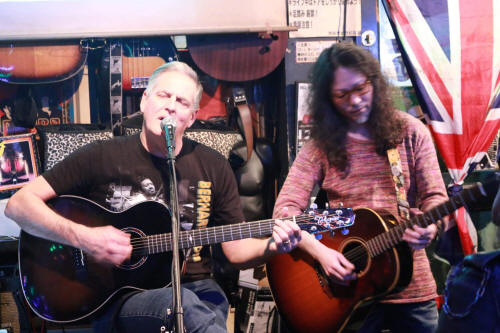 The owner of Rockin' Cafe 渋谷 GABIGABI sitting in on some Allman Brothers.
Here's a clip: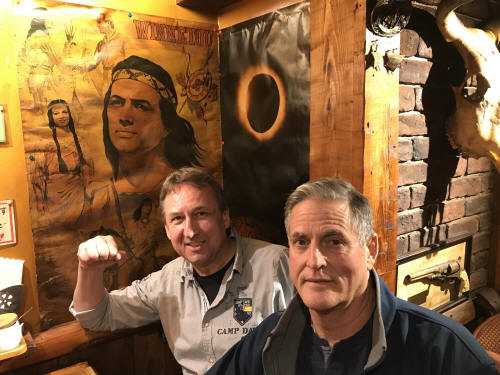 Old Shatterhand and Winnetou in Kashiwa.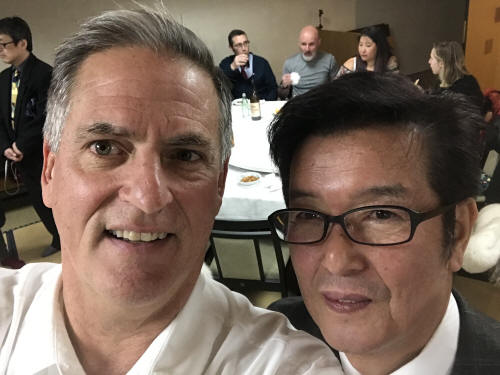 My "Big Brother" Kan-San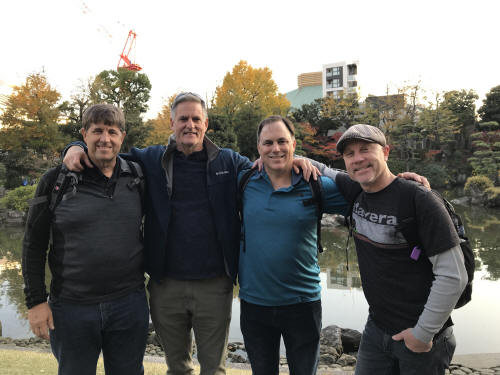 With Jeff, Steve and Doug. Hanging in Tokyo after sword gazing.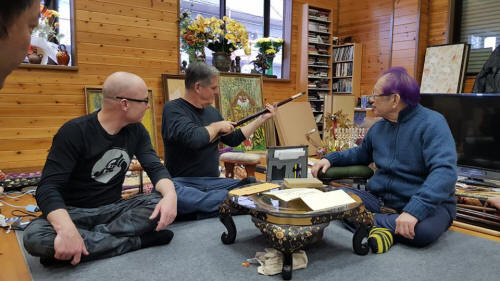 With Hatsumi Sensei – Doug and I looking at his sword and gun collection.
We lost yet another great friend of the Bujinkan, this past year: Quest President, Yoji Kogure passed away suddenly in 2018.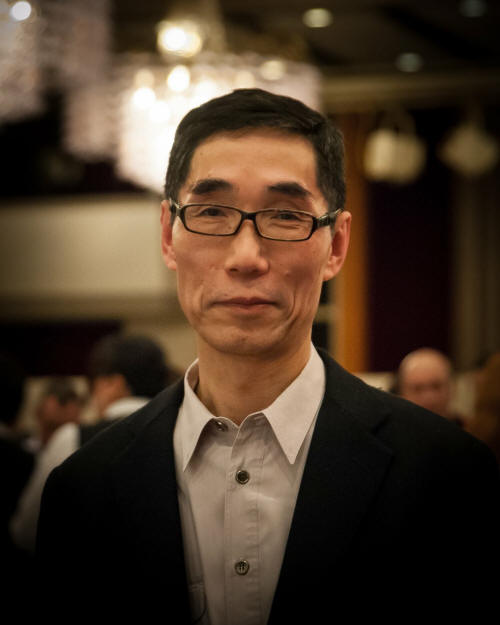 Yoji Kogure – gone too soon.
Sayonara, Kogure San. You were a great man, and you will live on through your many Bujinkan videos.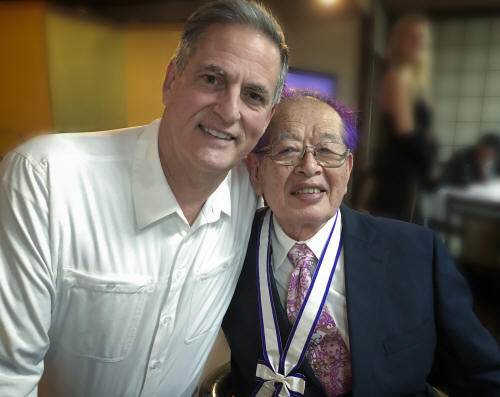 With Hatsumi Sensei on his 87th Birthday.
Ja mata, Japan, I'm sure we'll meet again soon!

There are many more pictures of my Bujinkan training and travels on our Buyῡ Facebook page here.
Check here for upcoming seminars in 2019, including Buyῡ Camp East in New Jersey next September.

My book "The Ethical Warrior," is still doing well. Click the cover if you want to read the book. And, if you read the book and like it, please consider leaving an Amazon review. Thanks!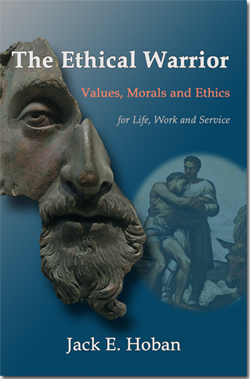 You may know that Bruce Gourlie and I wrote a follow-up book for protector professionals called "The Ethical Protector." Check it out!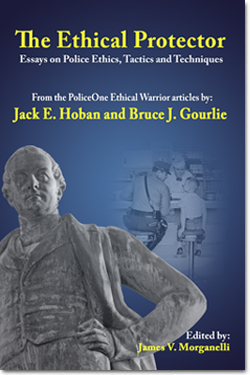 And don't forget the re-release of the old videos I did back in the 90's on Bujinkan basics. All 4 videos are now on one DVD. I had a laugh looking back at some of the footage – boy I'm getting old!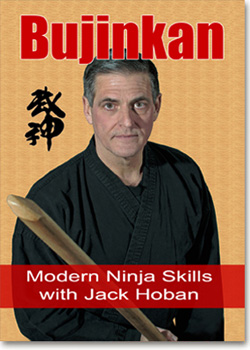 There is some pretty good stuff on there, especially for people working on the basics. And you'll see some of your favorite buyῡ on there lending a hand. You can also stream it on Amazon.com.

This past year I was again privileged to work with the Marine Corps Martial Arts Program (MCMAP) in Quantico, Virginia. This important program is led ably by my good friend Joe Shusko (LtCol USMC ret.). It covers armed and unarmed martial arts techniques, combat conditioning, mental training and character development.
As an American (or ally), I think you would be proud of these young men and women. They are physically and mentally tough, yet respectful and ethical. Many are veterans of both Iraq and Afghanistan. For those of you who feel called to warriorship, and are of age, consider joining them. The Marines are always looking for a "few good men." And women!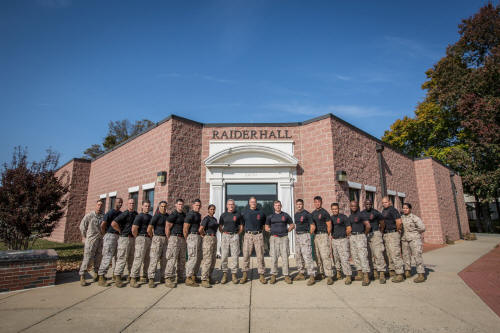 MCMAP Staff Instructors - Raider Hall, Quantico, Virginia.
The warriors I am privileged to train with are quite physical, but are also focused on how to maintain their ethics and a "protector mindset" under the adversity of war.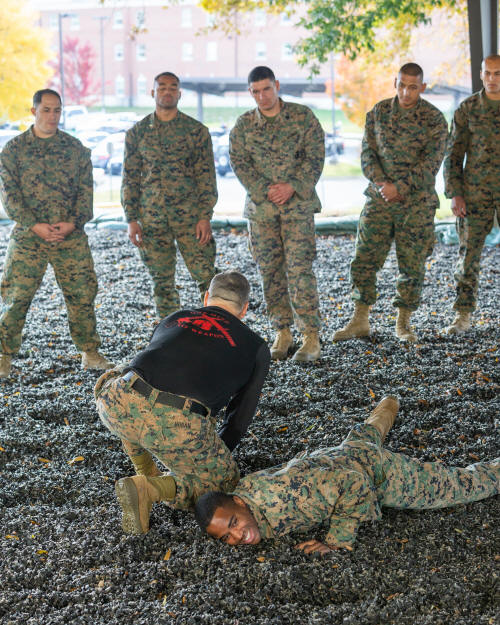 "Training" – USMC photo courtesy of Combat Camera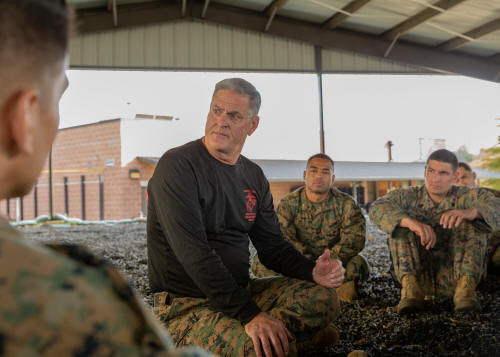 "Talking Ethical Warriorship" – USMC photo courtesy of Combat Camera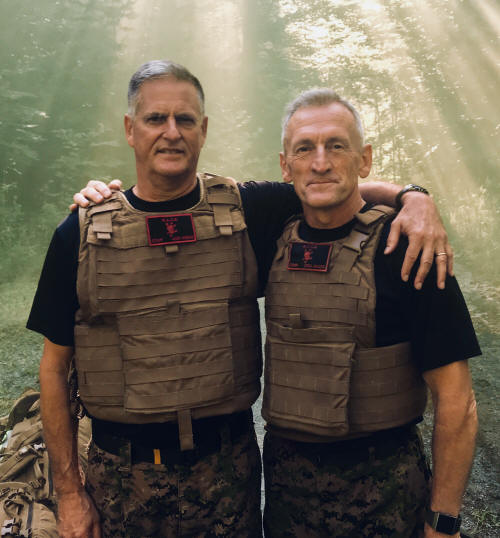 My friend and MCMAP boss, LtCol Joe "Joe Marine" Shusko (Ret) – roguish!!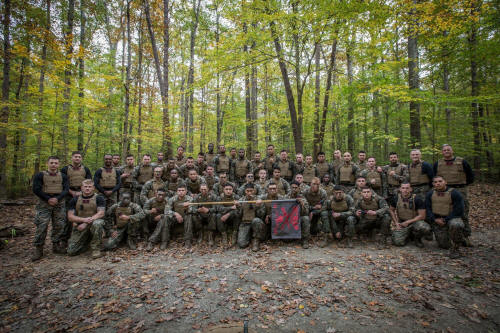 "Marine Ethical Warriors" of MAIT 1-2018 – USMC photo courtesy Combat Camera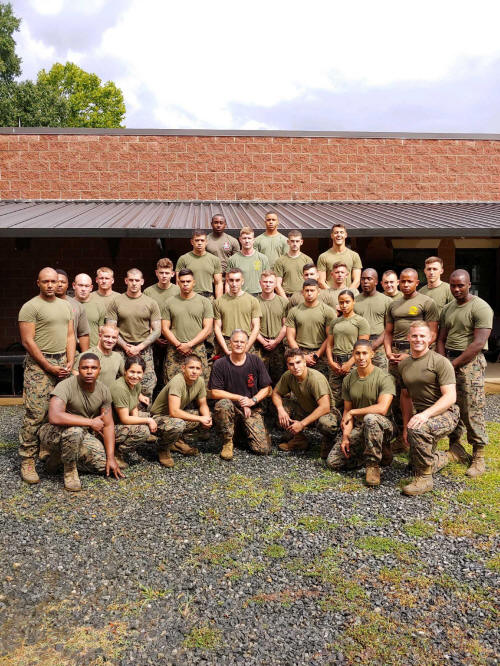 MAIT 2-2018 – USMC photo courtesy of Homer Brett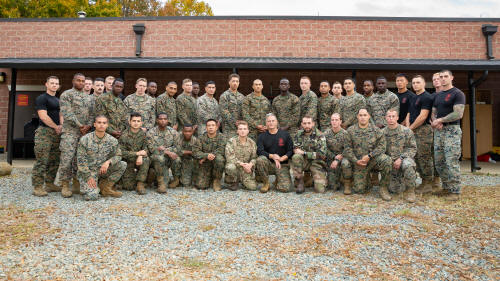 MAIT 3-2018 – USMC photo courtesy of Combat Camera
There's more photos here. And check out this video on our Marine Ethical Warriors if you haven't already.
Want to help our wounded warriors?

Check out my favorite charity:
Project Healing Waters.


For several years now I have been talking about Resolution Group International. As you may know, RGI is made up of military and law enforcement professionals who teach conflict de-escalation under stress. The RGI curriculum extrapolates on the work I have done with Robert L. Humphrey and the Marines in the areas of ethics, conflict communication, physical protection skills and leadership. We had more RGI Conflict Resolution Courses in 2018 for Police Officers and Park Rangers in New Jersey.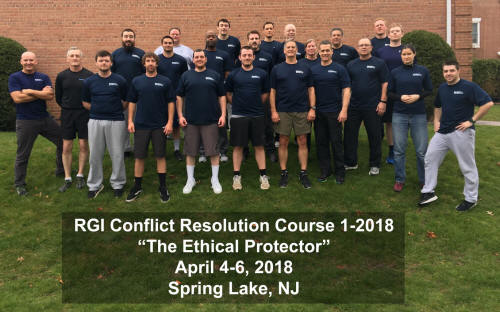 The RGI Ethical Protector Course consists of more than just sitting around looking at PowerPoint presentations. We work on real protector skills, such as defensive tactics and physical fitness. As we like to say "you can't buy memories like these!"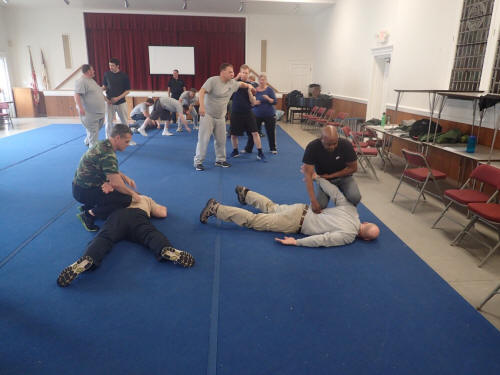 Police officers practicing take downs - the RGI way.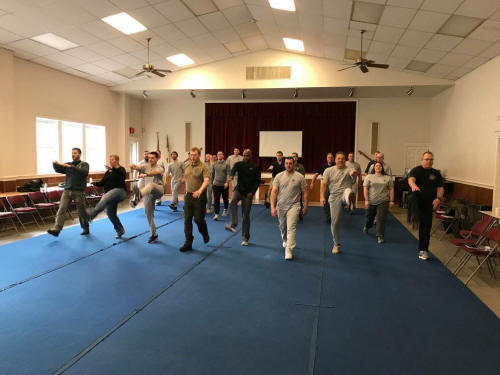 RGI Combat Conditioning for protector professionals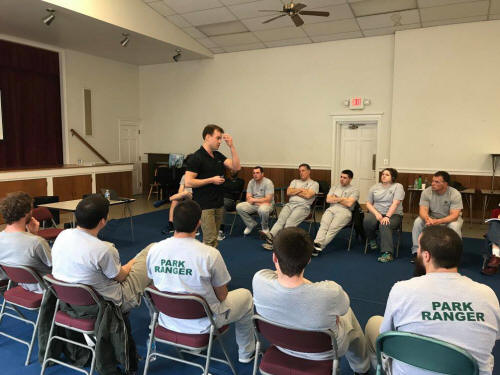 RGI Instructor and MARSOC Marine Alex Carney - The Protector Mindset
If you haven't already, check out RGI instructor, Joe "Marine" Shusko's book, "Tie-Ins For Life." Tie-ins are stories that teach values and inspire moral behavior. The book contains many of the values stories we tell at both MCMAP and RGI training. Available here.
I worked with our other two NJ RGI associates, Toms River NJ Police Chief Mitch Little and Marine Corps Special Operations (MARSOC) Officer, Alex Carney and Stockton University to provide de-escalation as part of the NJSACOP Leadership Program For Middle Management. We did four of them in 2018.
NJ Attorney General Gurbir Grewal visited one of our RGI Ethical Protector Conflict Resolution Course at the Middlesex County Police Training Center. He gave a short address and thanked the officers for their good work. Motivating!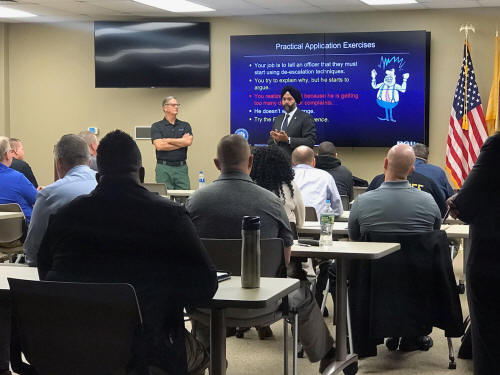 NJ Attorney General Gurbir Grewal visited our RGI Ethical Protector Training.
If you are interested in learning how to apply the Ethical Protector training as a law enforcement or military professional – or just want to explore the concept with the top-notch RGI instructors in a hands-on setting as a civilian warrior – check out RGI Events. And there is more news and lots more pictures on our RGI Facebook page here.

Another project that RGI has been involved in for the last several years is with Lake Highland Preparatory School in Orlando, FL. This school is the first school in the country to adopt the RGI Ethical Protector concept as part of their school culture. They have two Ethical Protector Societies – Blackwatch for the guys, and Dara for the gals. We have built a mentor corps within the school by training society members in leadership, ethics, fitness and protection skills. This is done at our friend, retired Major General Tom Jones' Outdoor Odyssey Academy in Boswell, PA, every June. Participants include Blackwatch and Dara members, as well as, a dedicated group of teachers who also undergo the training. Outdoor Odyssey's motto is "Leadership Through Adversity." Believe me, its challenging!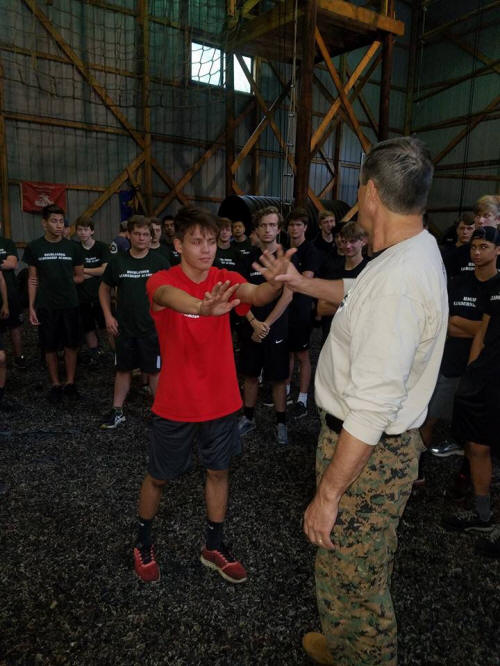 RGI De-Escalation Training with the Blackwatch Ethical Protectors.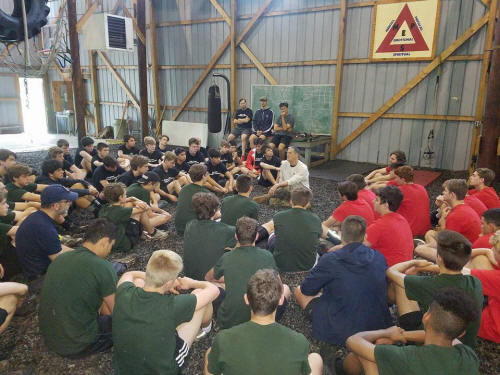 Talking leadership and ethics with Blackwatch.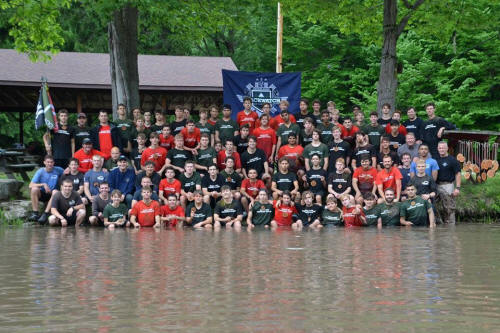 Lake Highland Dara and Blackwatch after the "Crucible" final event.
It all starts at Outdoor Odyssey, but the secret to Lake Highland's success is sustainment. Dara and Blackwatch meet frequently during the school year and members also mentor the younger students into the Lake Highland Ethical Protector culture. It's all about the students, and their results are amazing. Disciplinary problems and bullying are way down, academics and athletics are off the charts! All American educational institutions should take note. If Lake Highland can do it, why not other schools?
I look forward to heading back to Outdoor Odyssey in June to work with a new batch of Lake Highland Ethical Protectors!

Played a good bit of music in 2018. Our band, "Rogues on the Run," had another fun year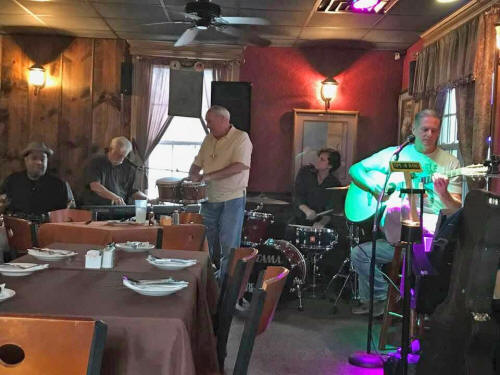 Rogues on the Run live at the Ragin' Cajun.
Mario, Jack, Phil, Vel, Ilya and Rob.
We did several gigs with the great Bernard "Pretty" Purdie, including a sold out show at the Falcon in New York!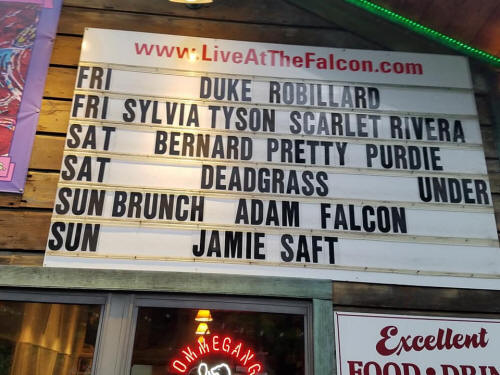 Bernard "Pretty" Purdie with Rogues on the Run at the Falcon.
My friend and guitar virtuoso, Jeff McElrain, sat in with us.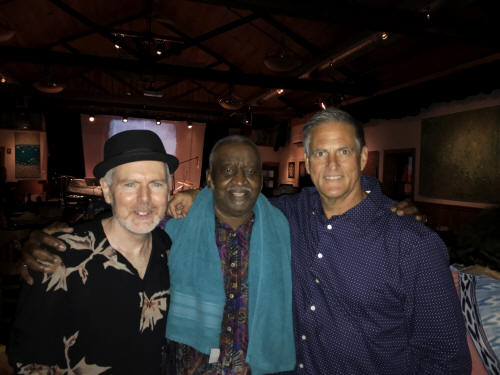 Jeff, Bernard & Jack at the Falcon.
If you have Facebook you should be able to see a clip here.

As you may know, Bernard asked me to produce his next album! In fact, we are pretty much finished. I wrote 13 songs that cover a wide variety of the different kinds of music Bernard has recorded over the years. Some top-notch (and pretty famous) musicians contributed.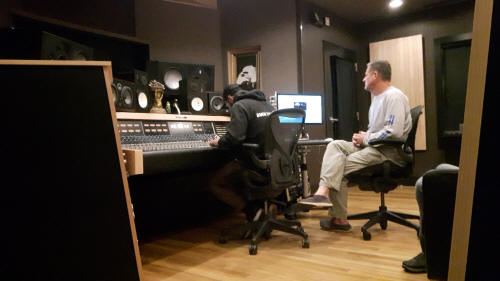 Mixing the Purdie album at Lakehouse Studios in Asbury Park, NJ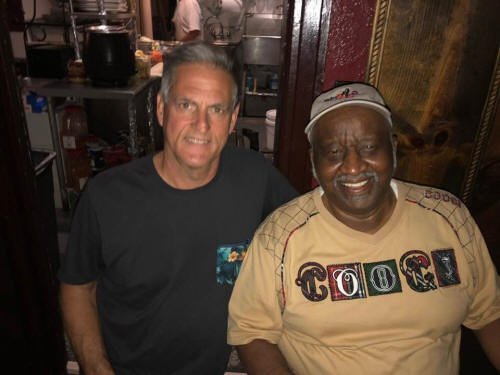 Pretty happy to be involved!
I don't want to say too much else, but things are going great. The album is scheduled to be released in 2019, so stand by! (I know I said last year it would be 2018, but, that's show biz!).
And don't forget to pick up Bernard's biography. It's a wonderful read!

You may know that one of my favorite guitarists is the great Robben Ford. Robben is one of the premier electric guitarists today, particularly known for his blues playing, as well as his ability to be comfortable in a variety of musical contexts. A five-time Grammy nominee, he has played with artists as diverse as Joni Mitchell, Jimmy Witherspoon, Miles Davis, George Harrison, Phil Lesh, Bonnie Raitt, Michael McDonald, Bob Dylan, John Mayall, Greg Allman, John Scofield, Susan Tedeschi, Keb Mo, Larry Carlton, Mavis Staples, Brad Paisley, and many others.
Well I got to play with him again in 2018.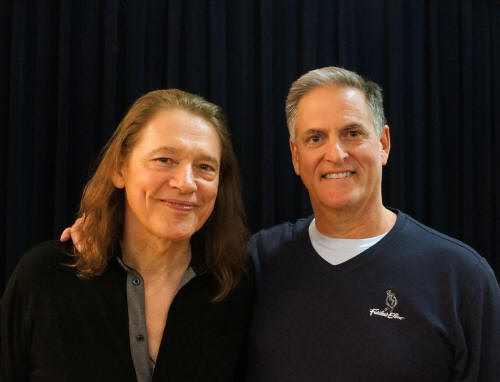 Robben & Jack 2018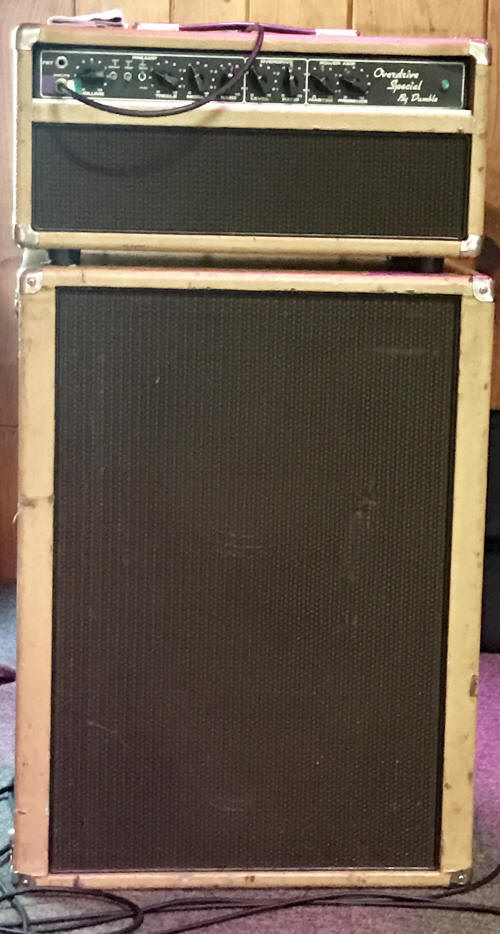 Guitarists: do you see what I see? Robben's Dumble!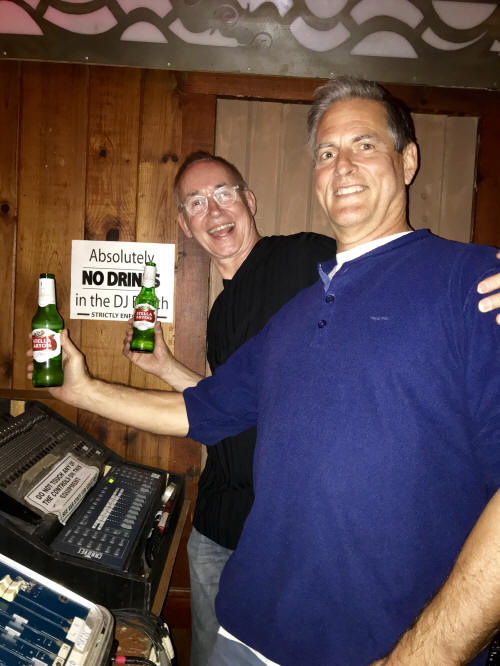 Rick Wheeler: guitarist, producer and guitar tech for Robben and Larry Carlton.


Unfortunately, as fun as 2018 was, we seem to have lost a lot of wonderful people. Among them was my friend and mentor Mel Hood. Can't count the times we spent singing, playing, talking and politicking together. Irreplaceable man. God, we had fun. He was such a wonderful singer, with phrasing up there with the greatest of the greats. When he sang with us he always wanted to to do 4 songs: Mustang Sally, Members Only, Wonderful Tonight and (an original song) My Nights Still Belong To You. Toward the end, Mel asked if he could record My Nights. Saxophonist extraodinaire Tommy Labella and I set up in my home studio to make Mel's last recording. He was in a wheelchair and the Parkinson's affected a few of the words. But I didn't fix them and I wouldn't change a thing. This was Mel: beautiful tone and world-class phrasing until the end. Sounds perfect to me.
Goodbye, Mel. Our hearts still belong to you. Show them how it's done when you get up there. Peace.

One of my other crazy hobbies, as readers of this yearly message may know, is bodysurfing. For decades, now in New Jersey, I have swum with a cadre of "watermen" who meet early every summer morning to work out, swim and body surf. And guess what? I'm the youngest! The picture below was taken on surfing pioneer and legend Cecil Lear's 88th birthday!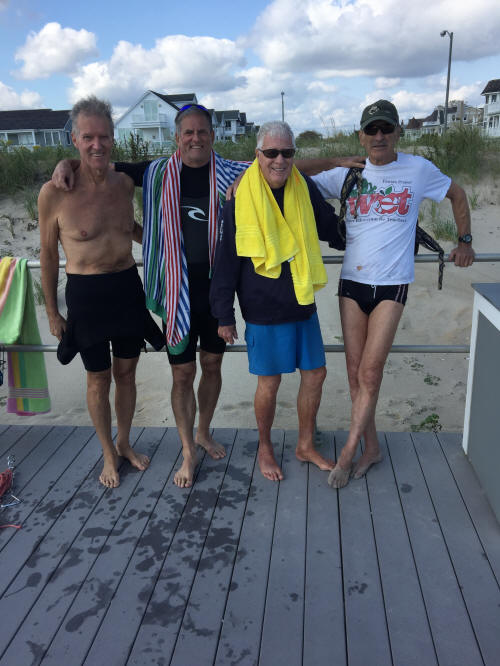 Robert, Jack, Cecil & Ken
Between Cecil and Hatsumi Sensei, it's pretty hard to think of myself as old. Oh, and here is a picture of Ken Cassie, who's birthday was not long after Cecil's.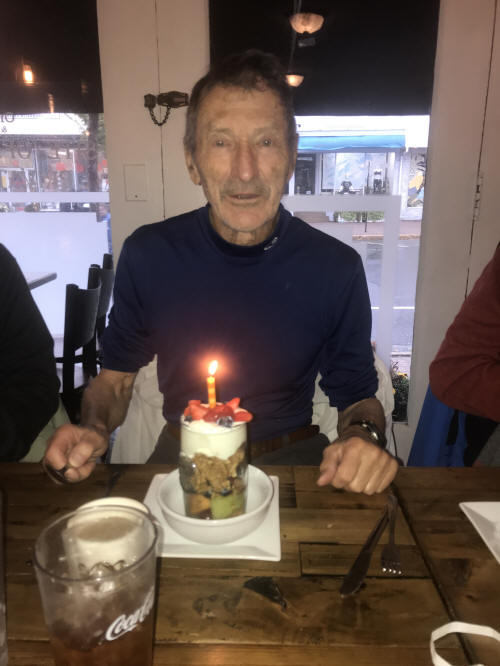 Ken's 83rd birthday breakfast.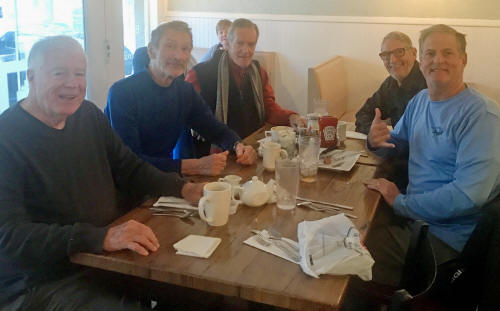 The Jersey Shore Watermen: Cecil, Ken, Robert, Raoul & Jack

Whew!! Another jam-packed year. So what is in store for 2019?
When I was in Japan, I asked Sensei to paint me the kanji 海龍 ("kai ryu" or "sea dragon"). He painted me this: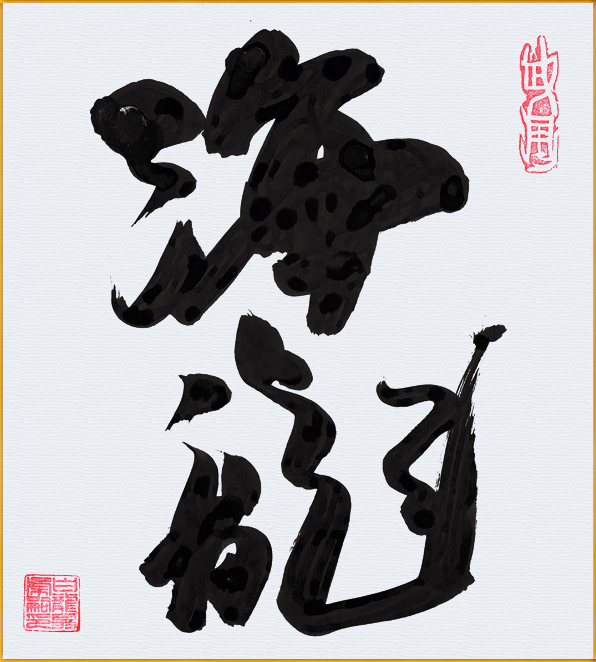 Calligraphy "kairyu" by Masaaki Hatsumi from author's personal collection.
You may wonder why I asked for kairyu. It actually starts with my martial name "yama no tora," or mountain tiger. Many years ago, Hatsumi Sensei was going through a stage where everything was tiger. I guess we were all younger and stronger at that time, so many of us received tiger-themed martial names. And later there was the theme of "mountain." You may recall that at one point he called himself Tetsuzan or "Iron Mountain." So I got "mountain tiger."
In Japan, borrowed heavily from Chinese mythology, the tiger is a fierce and feared symbol, commonly associated with the concept of the in of the in-yo dichotomy. The tiger is portrayed as being the rival of the dragon. The dragon represents the other side of that dichotomy, or "yo." The dragon is a powerful and wise guardian who imparts wisdom and protects people from danger. Neither of the two can dominate the other, so they remain an eternal counter-balance to each other. So, we all may have a bit of the tiger in us – I certainly feel that I do. And, I guess, a little of the dragon. This year (my 63rd: 6+3=9, a good ninja year) I felt that I should change my name to reflect my yo nature. So, that is the dragon. And I live near, and am often immersed in, the ocean. So, there you have it: Sea Dragon. Incidently, there is also a Japanese submarine class called Kairyu.

So on to 2019!
I am curious to see if this name change will subtly change my approach to my martial arts practice and life. I would like to be more wise, and I certainly resonate with the role of protector. We'll see! By the way, at about my same age, Soke changed his name to 白龍翁 (byakuryu-oh or venerable white dragon).
The new name was inspired in part by a change I feel coming on in my approach to the training. I have studied and practiced martial arts for more than 45 years, now, and I have come to the realization that I did it mostly from the perspective of the tiger. I am a Marine. I train Marines. I train police officers in some of the most dangerous cities in America. My focus has always been utility. Would this stuff really work? Once I was convinced that it did, I was interested in how to make it work in real situations for people who would need it, but didn't have years to spend learning it. Training in the dojo was more like a luxury for me and my friends. And the Japanese culturals aspects and my many trips to Japan were, well, fun.
Without, I hope, sounding disrespectful, I must say I was never really that interested in the cultural aspects of our art per se. Of course, there is no way to study Japanese budō without having a deep connection to Japan. And I do, in many ways. But, my cultural awareness, I have to admit, has been employed mostly to peal away the relative values surrounding our art to get at the fundamental essence of warriorship. I guess I took to heart some of Hatumi Sensei's earliest admonitions, such as: "I am not Japanese" and "I am UFO." What those meant to me was that, although Hatsumi as a man was Japanese (as I am American and practitioners now come from virtually every nation on earth), the essence of budō was deeper than any one culture – fundamentally and elementally more human.
I smile when I recall the early days of training. In the 1980's there was an international Ninja Boom, and people came from everywhere to see ninjutsu for the first time. We got some pretty weird visitors with some pretty wacky questions. One time, I remember, a sincere young man who had studied Kung Fu, maybe in China, asked Sensei: "What do you think about animal syle martial arts, like Monkey style, Crane style or Tiger style?" Hatsumi Sensei, without missing a beat, answered: "Ninjutsu is Human style."
Human style. I think there is a lesson in there for everyone. Consider how easily our relative cultural and political difference keep us from respecting each other's human equality – especially outside the dojo. Only with a superceding respect for each others' human-ness, can empathy, mutual understanding, and collaborative problem-solving begin. Granted, it isn't easy. Yet, if our species is to survive as we know it, we must stop demonizing and de-humanizing each other over differences in our relative values. We have no other choice.
Another reason I feel that my approach may evolve, is, frankly, I'm following my teacher. He has said a few things lately, that taken out of context, might sound odd. They may even seem wimpy or like a cop-out. But I think they are worth deep reflection.
He has said many times recently in the training that he was exaggerating certain aspects of the techniques. That he was doing them in greater detail and much slower than would be realistic. That he was working on the finer aspects for fun and as a part of the artistry of martial arts. After all, he is 87 years old. Certainly one wouldn't expect him to be training no-holds barred at full speed. But, I think there is something deeper here than Bujinkan becoming an "old man's art."
"Look," he would say, "you could hold this person with one finger." And he would. But I don't think holding people with one finger is the point. The point may be that, with practice and refinement, we can find the most important and critical point in a situation. And control it without force. Hmmmm. Let's think about that. This may not only apply to martial arts. What do you think?
Last year I said: "But for the budōka, I believe, the 'real' life begins when you have already been taught 'everything,' and start to really practice. Everyday, the same basic things. Over and over. Until you understand them with that '86 year old mind' in your 'whatever age-old body.'"
I have evolved my thinking on that. It's not the same old things. It's smaller, more refined things. Certainly we have to keep our basics sharp and we must stay physically fit. But Sensei is saying that we can do all that, or we must do all that, but still pursue the art of martial arts.
So the tiger – the strong and fierce part of us, meets the dragon – the ephemeral and benevolent part of us. This theme has been discussed many times over the years, but now I feel it is filled with new meaning.
So, we continue to grow. Even when we are 87. As true martial artists. Our vehicle for that, as Sensei has said over and over, is the study of "Mutō Dori (無刀捕)." Literally, Mutō Dori means "defense against a sword," but our study has shown that this concept is much deeper. We are controlling, not the weapon, but the situation, with, I think, space and our opponent's own balance – and with our own courage and emotional detachment from the end results.
Of course, these are my personal thoughts. But, I think, that is the beauty of the Bujinkan and Hatsumi Sensei's way of sharing it. He says quite often, "I am not teaching this. It can't be taught." But it can be experienced. And from that experience we can guide ourselves forward on the warrior path. For each of us, the path is a little different. Maybe a lot different in some cases. But we all have the option of staying together, respecting each other. As we do every year in Japan.
So, in 2019 let's re-commit ourselves to being the tiger and the dragon, the warrior and the artist. And express the essence of our humanity. Together.
Ganbarimashou!

Jack